English | Español
Moondani Natural Mind Sanctuary (Currently on hold, seeking support)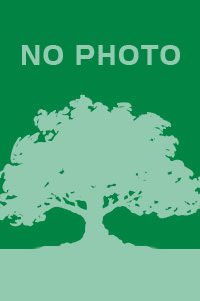 location

Moondani Natural Mind Sanctuary - Australia, Border Ranges NSW
Contacts
Even Dawn 12 Serpent - even.dawnsong@gmail.com
Joao 12 Night - moondani@gmail.com
Language
Website
Site Structure

3 Bedroom timber pole-home, dilapidated dairy bales, dilapidated pioneers farmhouse
Land Size
20 hectares (1/2 of 100 acres) thick regrowth bushland & forested slopes.
Number of permanent kin residing
Details for visitors
Visitors and residents asked to pay $20 per heptad. Vistors will need to provide for their own food supplies, access is limited to 4wd or walking in, frequently in wet weather conditions. Solar system supports only lighting and general daily use, generator must be run for more intensive power requirements such as washing machines, tools & recharging technology.
Needs
Set of solar panels and batteries in better condition than current set, excavation work for resealing top dam & terra-forming around dwellings and bulldozer work to shape drains along track, water drainage pipes laid where required, several loads of road-base to be moved & laid. Sealing the bathroom, painting and internal cladding are the required renovations for the cedar-house, plus an extra composting toilet outhouse. Extensive repairing and clearing of the old dairy bales and farmhouse would enable them to become accommodation for approx 6 more kin. Fencing materials & seeds needed for vegetable garden. Fruit and nut trees needed for orchard, tractor needed for farm zone maintenance. Welcome skills include building, tiling, painting, gardening and landscaping.
Daily Practices
General Overview and comments
Moondani was made available to become a 13:20 community site by Joao following the 12 Night day out of time gathering at Midginbil Hill. The future vision dreamed of for Moondani is that the 2 remaining shares be purchased by a like-minded 13:20 kin to be able to incorporate the entire 100 acre property with 2 other dwellings into a CREST13 Peace Garden community. *Moon*dani is an indigenous word translated as "to embrace" and is synchronically lot 1-13 which in the vigesimal count is 20 + 13!
Events
Photos